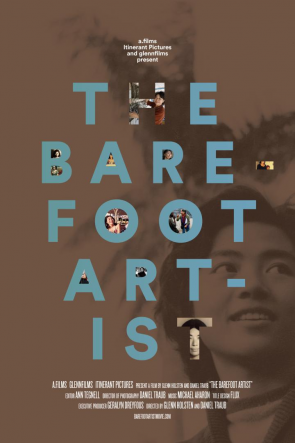 The Barefoot Artist
A visually stunning and deeply emotional film, THE BAREFOOT ARTIST chronicles the long and colorful life of Lily Yeh, a Philadelphia-based artist who has committed herself to creating community-based art projects in some of the world's most troubled areas. The film explores two sides of Lily's life that are connected parts of the same journey: her international ventures helping to heal weakened spirits in communities around the world, and a personal journey within to repair her own fractured family.
Director: Daniel Traub, Glenn Holsten
Runtime: 83 min
Language: English, Kinyardwanda, Mandarin
Spread the word about this film! This is it's Academy Award qualifying run!